Radiant Snow Melting System Design
Professional System Layout and Design is Essential for Custom Heated Driveways
When searching for a snow melting system, it is important that you deal with a provider that includes professional system layout and design services. While some consumers may find bargain heat cable from a do-it-yourself store, it's of little benefit if professional design services and other top-quality system components are not included.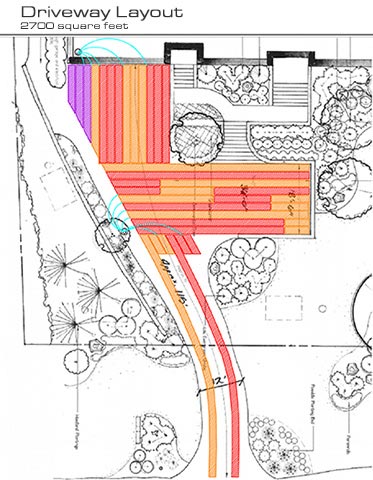 A radiant heat system is only as good as its design and installation. By dealing only with an established company that offers professional design and engineering services as well as expert installation support, you'll be sure to have an energy efficient system that meets or exceeds your expectations. Don't settle for anything less than the complete radiant heat solution that is tailored for the specific needs of your project.
The Five Essentials of a Trusted Radiant Heating Provider:
Professional radiant heat system design and engineering services. (System layout provided.)
Wide variety of proven products from various manufacturers.
A dedicated technical support staff to provide installation support. (Post-sales support.)
Free consultation and quote services.
Free installation training services.
Ultimately, you want do deal with an experienced provider that has experience designing systems for a wide variety of customers and applications. Nothing is more reassuring than dealing with professionals who not only provide the best products the industry as to offer, but are experienced at their craft, and care about their customers.
The leading radiant heat solution providers include design services with the price of the snow melting system, so keep this in mind as you're comparing prices. Having a detailed layout of the system will ensure that you'll know the proper layout and materials, load calculations, breaker sizes, number of breakers, and system performance expectations of the system prior to any installation taking place.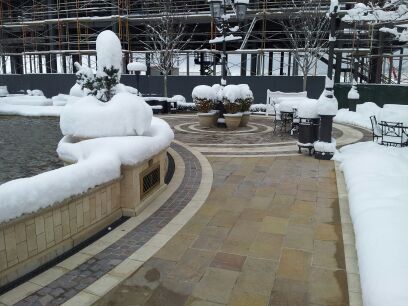 Your system layout will also show you the precise location of the components (i.e., sensor and controller) so you can install the system with confidence, knowing that it has been designed to be the most effective and efficient snow melting solution possible. The valuable design service minimizes any "installation surprises" that you may otherwise encounter, which ultimately saves you time and money in the long run. So if you're shopping around and evaluating your radiant heat options, make sure you not only compare prices and products, but design and installation support services as well. This will help to eliminate many of the "pretenders" who claim to have all the radiant heat solutions you need.
Because there are so many variables involved with heated driveways and radiant snow melting systems, professional system design and engineering are vital to ensure that the radiant heat system being installed will operate safely, efficiently and at peak performance.
Call the top providers and speak with them about your project - and make sure you ask questions. Hopefully, this will give you a feel for the customer service and experience of each company's reps, and help you to make an informed decision that will pay off in the years to come.