Radiant Heated Driveways and Snow Melting Systems
Finding the Best Snow Melting System
The best heated driveway is not one particular brand, but one that has been carefully designed according to ASHRAE standards and customized to meet your specific snow melting demands (and budget). Certainly there are some heated driveway systems and components that are better than others, but to state that there is a single "best driveway heating system" for all snow melting applications would be irresponsible.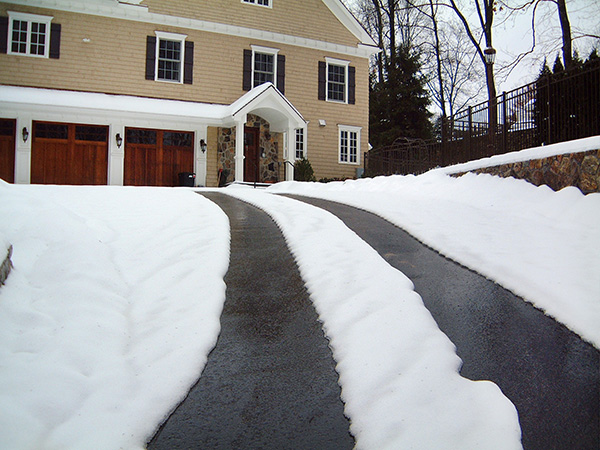 Reputable radiant heat providers take several factors into consideration when designing a driveway heating system to best meet the needs of a customer. To determine the best heated driveway for your home, several aspects must be taken into account. Information such as location/altitude, average climate, power requirements and availability – to name a few – are all factors that determine what system will be most effective for heating your driveway.
Simply put, the best heated driveway is the one that not only features the top quality products, but is custom designed for your specific conditions. What is the best heated driveway system for one homeowner may not be ideal for another. For example, a driveway heating system in Anchorage, Alaska is going to differ from a heated driveway designed for Kansas City, Missouri. Fortunately, radiant snow melting systems are easy to customize, and an experienced radiant heat provider will carefully evaluate your snow melting needs before recommending and designing a driveway heating solution. (Beware of radiant heat providers that recommend a solution before learning about your specific snow melting demands.)
Finding the Best Heated Driveway System Provider
Here are some general identifiers to help you find the right heated driveway provider. The following are key points to search for when looking for the best heated driveway for your home.
1. Wide Selection of Proven Products
It is best to deal with radiant heat solution providers that offer a large, diverse selection of proven products from different manufacturers. A provider that offers products from various manufacturers isn't locked into "pushing" one single brand; and is more likely to objectively evaluate and recommend the best heated driveway solution for you. Unfortunately, many distributors try to convince customers on products from their limited offering. Instead of objectively determining the best heated driveway for your unique snow melting needs, these businesses try to convince you that their limited product line is what is best for your particular application.
2. Competitive Pricing and Free Quotes
Companies that do a lot of business are able to deal in high-volume purchases, and are usually able to realize a cost savings with those large purchases, making it easier for them to offer better prices. Large volume companies also have the resources to stay at the forefront of technology, so they are able to research and test new products and find the best and latest solutions for customers.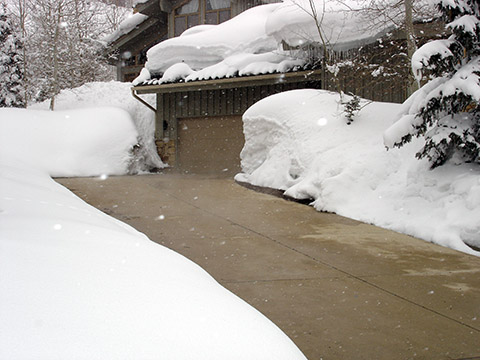 3. Complete Radiant Heat System Design and Engineering Services
Having a professional layout of a custom engineered snow melting system is vital because it identifies the exact power requirements and performance expectations prior to any installation. Regardless how great a driveway heating system is, it will only be as good as the installation. Deal only with experts that provide complete radiant heat system design and engineering services.
4. Inclusive (Free) Installation Support
The relationship between the customer and radiant heat solution provider should not end after the sale. The best radiant heat provider will offer expert installation support to ensure that your system is installed correctly and performing as expected. Proper installation is the single most important aspect behind the best heated driveway systems.
5. Friendly Customer Service from Radiant Heat Experts
Searching for the ideal driveway heating solution can be tedious work, so finding friendly, experienced professionals to work with is a welcome relief. Successful, established providers will be happy to talk with you and answer any questions you may have. Top radiant heat providers with a staff of experienced designers should be able to offer a variety of products, layouts and custom installation options that best suit your budget and snow melting needs.
6. Free Access to Documentation and Information Resources
Find businesses online that offer an abundance of information as well as free quotes and printable heated driveway documents. Having access to installation manuals, data sheets, spec sheets, technical guides, illustrations, and more can be helpful to contractors and homeowners alike.